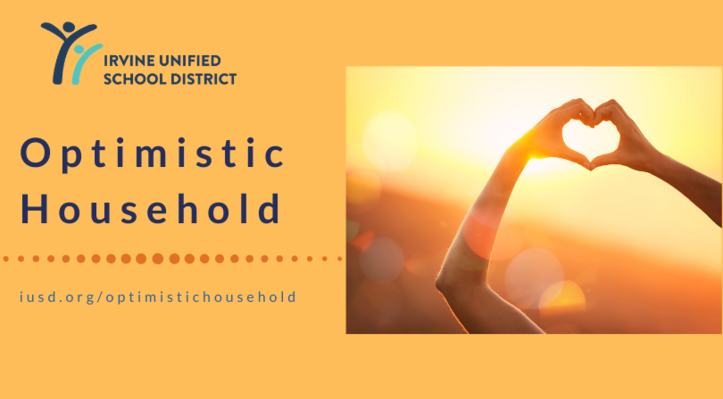 Last week, Superintendent Walker announced the launch of Optimistic Household, which is part of our ongoing efforts, as a District, to connect our students and families with helpful resources that support learning and social emotional wellbeing at the highest levels for students.  Shawn Achor, bestselling author of The Happiness Advantage, speaker and renowned expert in the field of positive psychology, who taught at Harvard, will provide a series of six interactive modules designed only for IUSD families. 
To learn more about how you and your family can take advantage of this exciting opportunity, visit iusd.org/OptimisticHousehold.  To learn more about Shawn and the neuroscience behind Optimistic Households, watch Shawn's TED Talk, which is one of the 15 most watched Ted Talks of all time, with more than 22 million views.  

As we head into the summer months, this is a way for our students and families to stay connected to our school and to IUSD.  Through these helpful modules, our students and families can continue to reinforce the importance of grit, resiliency and adaptability, especially now during these uncertain times.  We hope you have a moment to utilize the Optimistic Household modules with your family this summer.