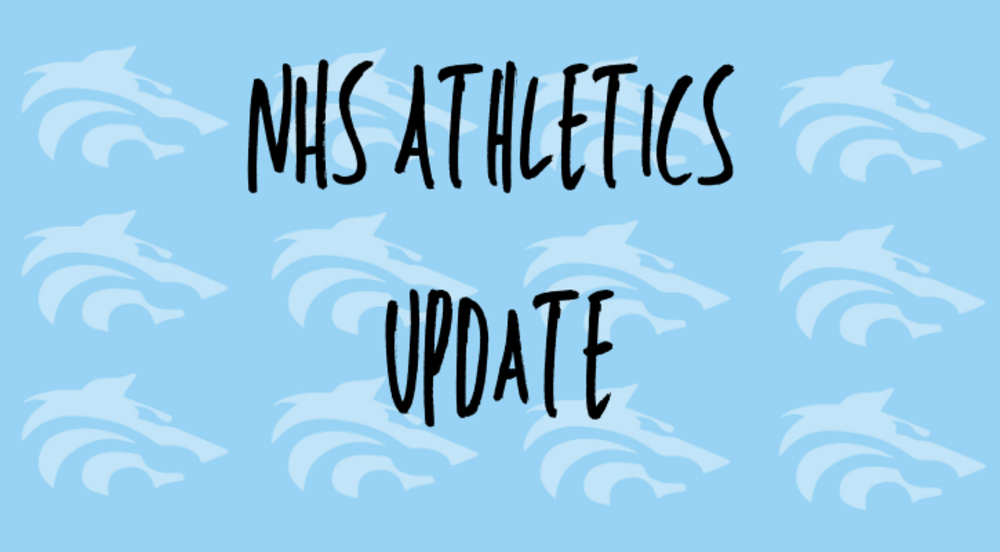 Dear NHS Community!
Athletics is back in action and in full force. A few important reminders about spectators this year are included in this email.  As a reminder, fans will be limited to two household members per player and must carry the NHS Athletics pass or tickets. Information on parking and path of travel is included below. 
 
Venues
Home games for Northwood High School athletics will be played at Northwood High School and the neighboring park of Meadowood, depending on the sport. For sport-specific information on parking, entrance and exit routes, where to sit, and available restrooms, please see this document. Football games will be played at Irvine High School or Portola High School. A roster of all players, coaches, and attending administrators must be sent to brandonemery@iusd.org and sierrawang@iusd.org one full day prior to the competition.
Buses
All visitor buses will drop off, park, and pick up teams in front of the administration (100) building.  
Locker Room 
Locker rooms will not be provided for home or away teams. All athletes, coaches, and support staff must arrive ready for warm-ups and competition.
Medical
Northwood High School Athletic Trainer will be on-site at all home games.  HOAG Irvine is located off of Sand Canyon at 16200 Sand Canyon Ave, Irvine, CA 92618 and can be directly contacted at (949) 764-4624. 
Cheerleaders
Due to COVID-19 protocol, no cheerleaders will be allowed except for football contests in which only NHS Pep Squad will be allowed. 
Security
Northwood High School Administration, Faculty, and Staff will be present at all home athletics contests. 
Face covering and Sanitization
All persons in attendance must wear a face covering at all times. All persons must sanitize or wash their hands upon entering and exiting venues/events.
Food & Drink
Athletes, coaches, support staff, and administration are responsible for bringing their own hydration for the duration of the event. Sharing of water, food, other drinks will NOT be allowed. Water bottle filling stations are located across the campus and near the gym. Vending machines are available to purchase water outside of the gym. There will be no snack bars at any NHS athletics contests. 
Safety Protocols
Before you walk on campus, please adhere to the following directions:
Home Team 
Athletes will complete the NHS Athletics screener, found on the NHS Athletics webpage as they typically do before practice, and have temperature checks completed by the coaching staff. 
Away Team
Athletes and coaches are encouraged to complete the NHS symptom screener and complete temperature checks prior to entering busses or vans. Any athlete, coach, support staff, or administration will not be permitted to attend an event at NHS if they have any of the symptoms as outlined by the CDC. 
Spectators
Home spectators should complete the NHS symptom screener before attending any Northwood athletic contests
Spectators
Only home fans will be allowed for any contests on Northwood's campus. For home competitions, Northwood fans will be limited to two (2) household members per athlete. Spectator passes have been distributed and those passes will guarantee entrance to home events. If a spectator does not have a pass, they will not be permitted. Competitions being played at other sites where Northwood is the away team may not allow fans. Please check here for the Pacific Coast League home spectator availability. Unfortunately, Track & Field, Swimming, and Tennis are not able to host any spectators due to limited space. No food or drink will be allowed for spectators. Spectators should plan on arriving no earlier than 15 minutes before a contest start time and leaving no later than 15 after a contest has concluded.  
Northwood will be live streaming as many of our athletics contests as possible. To watch NHS live contests from the comfort of your own home click here. 
Restrooms
Please see this document for the closest restroom to your venue. Please observe social distancing when appropriate.