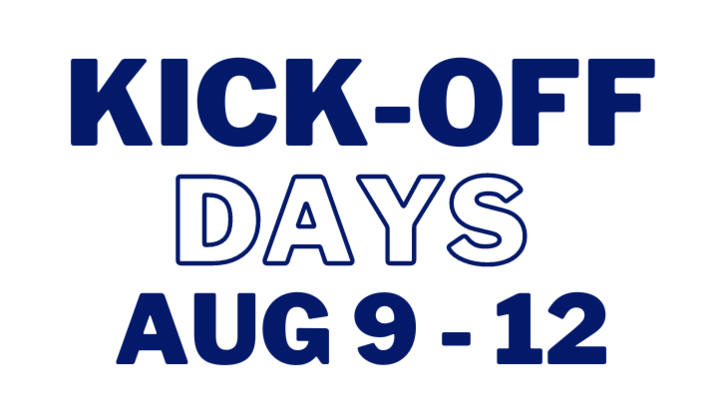 Northwood High School 's Kick-Off Days will take place August  9 - 12.  Students must be in attendance and times are assigned alphabetically by last name.  Please read the attached document for all the information.
PLEASE READ THE KICK-OFF DAYS FLYER! (click)
Tuesday, August 9: SENIORS
Wednesday, August 10: JUNIORS
Thursday, August 11: SOPHOMORES
Friday, August 12: FRESHMEN AND NEW STUDENTS
Students who miss their assigned day may attend the one-day make-up on Tuesday,  August 16th  between 10:00 am – 12:00pm. No schedule changes will be made on this day.
Please fill out the Google form at http://bit.ly/NHSKickOff2022 to notify the school if you will be attending the make-up day.