Wednesday, April 12 @ 6:00pm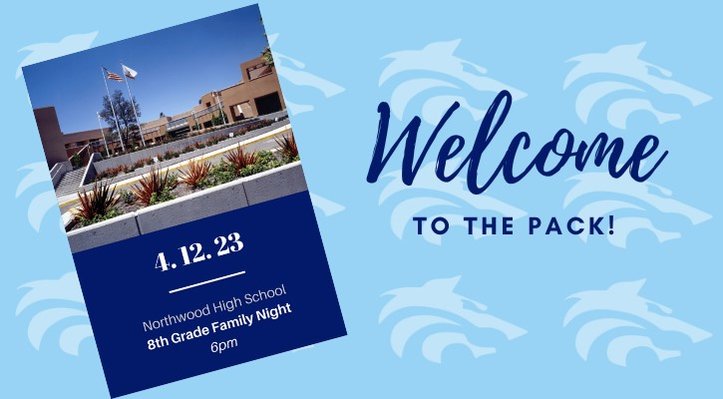 April 12 @ 6pm! Northwood High School invites all incoming 8th-grade students and their families to 8th Grade Family Night. Please join us to learn about Northwood and all that we have to offer. Families will first check in starting at 5:40 p.m. by the swimming pool to receive their packets, with the presentation beginning at 6:00 p.m.
The parent program will be held in the theater while the student program will be held in the gymnasium. Parents and students will then reconvene at the gymnasium for a chance to meet with our athletic coaches and school booster programs. The night will end at 8:00 p.m.
Please contact Mojgan Hajarizadeh at mojganhajarizadeh@iusd.org or 949-936-7218 with any questions.